Ditch your boring chicken recipes and come learn how to make a chicken dinner that will up your dinner game!
Sunday, April 25th 5-6:30 p.m PST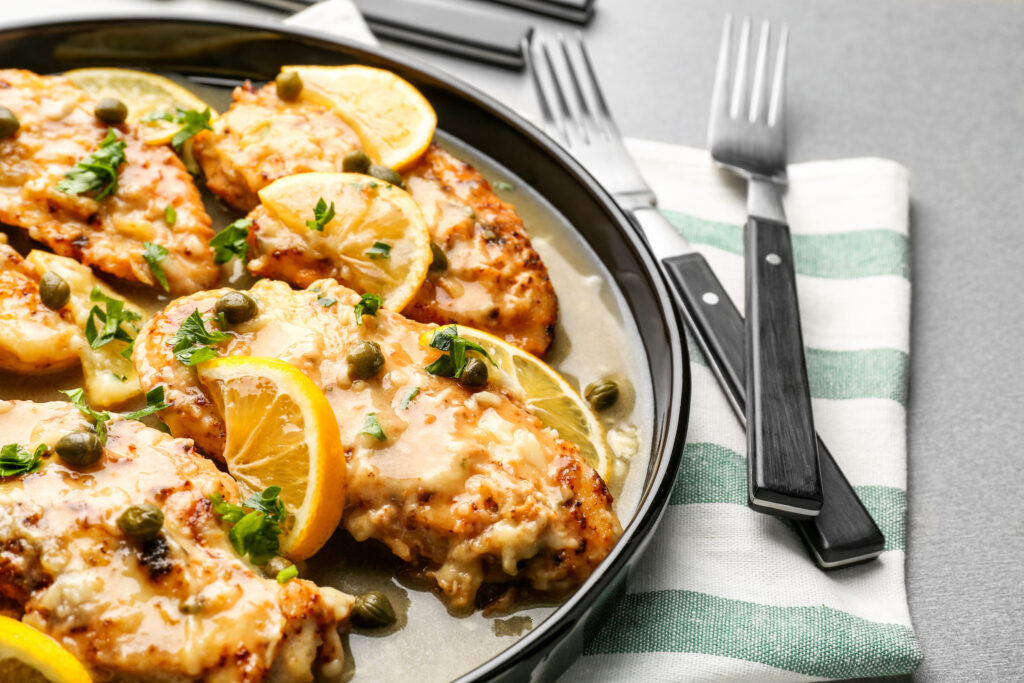 (extra bonus: at the end of class dinner is DONE!)
In this LIVE Zoom cooking class you'll learn how to make:
Chicken piccata (chicken with lemon and capers)
Asparagus Salad
Couscous with Dates, Pistachio and Mint
Boozy Basil Lemonade
You'll leave the class excited to eat the amazing meal you just made!
Also included: Grocery list and Prep List PLUS Ebook with all the recipes and a replay